Now it's easy for you to find and book the speaker who will make your event shine…without breaking your budget.
Do you struggle to find a dynamite speaker within your budget?  
Are you tired of spending long hours on the internet searching for a speaker?
Are you afraid you might hire someone who looks good on paper but ends up being a dud?
 Wouldn't you rather save time and money, and get exactly what you want?  
Relax! You can stop searching the internet for hours on end. We've matched up hundreds of clients (just like you) with the perfect speaker and made their event hugely successful.
We believe that selecting the right speaker is not just about the speaker. It's about getting results for your participants and making your organization shine. It's about co-creating an extraordinary and memorable event that makes a difference — for both your organization and your participants. That takes expertise, and you'll find it here. Here's what people are saying:
"The entire process from initial contact to program's end was seamless."

"I cannot tell you how glad I am that I answered that random phone call from an unknown number that day you called me! Heidi was awesome!"

"Once again, you hit a home run! I'll be in touch soon to talk about next year."
CONTACT US NOW to get started. Call 503-699-5031 or go here to email us your meeting information.
Engage Your Audience with Heart, Laughter and Learning
On this website you'll find some of the top female motivational speakers who educate, inspire and motivate their audiences . . . and help them relax, laugh and have a good time. These speakers have captivated audiences at health conferences, association keynotes, and women's night out events. Plus, we have dynamic, experienced speakers for heart health, cancer education and survivor events, and nurses appreciation programs. And by the way, a few of our speakers happen to be men. Browse our speaker directory here.
A Personal Note from Barbara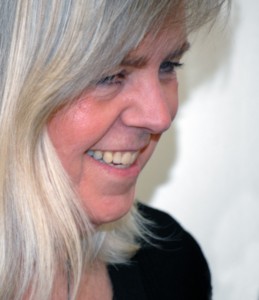 Finding the perfect keynote speaker for your special event is my personal passion. On this site, you'll find my favorite motivational speakers for womens, healthcare and nurses events and conferences. I have hand-selected each one because I know who they are personally and professionally, and I'm confident they will light up the room for you while fulfilling your event goals and shining a bright light on your organization. Continued...
Barbara Christenson
Founder, The Speak Well Being Group